Syed Junaid Alam Wishaah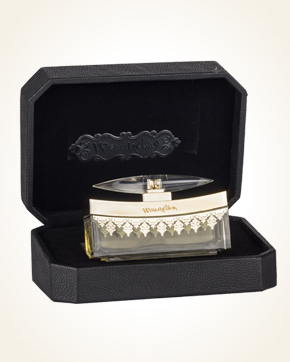 Syed Junaid Alam Wishaah
Eau de Toilette 100 ml
Out Of Stock
Eau de Toilette Sample 1 ml
Out Of Stock
Notify me when available?
Description
Is perfume a sin? - no - it's a passion, it's an addiction, it's a temptation ... So let yourself be tempted into the Wishaah fragrance, which is full of stories, full of heat, full of refinement ...
Perfume with a great pomp opens fruit line - juicy tangerine, slightly bitter bergamot and dark forest fruit. The warmth of precious woods linked to blackberries, blueberries and raspberries is a gourmet journey full of temptations and lure.
The dense velvety honey with gourmet chocolate attracts the most irritating of the unique oud oils, and together with the animal note of the skin creates depths into which it falls so beautifully.
From mystic encircling precious essential oils, we move into a floral arrangement with a wonderfully composed bouquet of roses, narcotic gardeneries and sweetish jasmine. The flowers resemble oriental spices, which are characterized by spicy sweetness and show a creamy vanilla with crushed cloves, fresh pepper combined with rare saffron and coriander.
She plays her chords at the final entry of herbal spiced patchouli in the key with amber warmth.
Perfume has a full, distinctive and very intoxicating fragrance, whose touch will accompany you throughout the day or night.

Customer Reviews (1)
I'm flying again, and it is all the scent of Wishaah in both versions, both spray and cpo. Nor do I have to write about spray concentration, because Arabic edt and edp far, far outweigh extrait or pure perfume on a European scale. When I first ordered Wishaah in a spray, I needed to try the cpo version. As soon as the cpo version came to me, and by the time I swung it was gone, no less I ransacked the rest of the samples. They arrived in a beautiful red bag, where I now take rare samples. I also needed to try Oud Remad, with Anfas Al Bakhoor, with whom I thank very much. These scents are another story and another time. But as an oudophile, I say, "both are beautiful, each from a different world, both worth sin. Amen." Thank you for everything and I wish you both a nice weekend. And I look forward to next time (16.6.2017 - Sylva F.)

Have you tried one of our perfumes?
Let us know
how you like it!
Notify me when available?
You might also like