Al Rehab Wigdan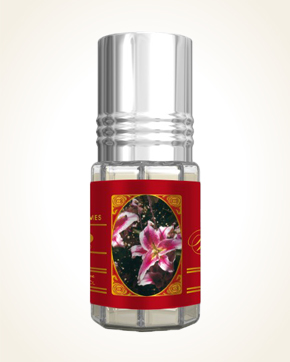 Al Rehab Wigdan
Concentrated Perfume Oil 3 ml
Out Of Stock
Concentrated Perfume Oil Sample 0.5 ml
Out Of Stock
Notify me when available?
Description
For connoisseurs of floral fragrances, there is an amazing large-flowered lily, intertwined in a white bouquet with jasmine, sweet magnolia and orichidia to make her concert even with the help of honey-ambergris and sandalwood. There is also a hint of spices, spicy cumin, cloves and cinnamon.
As the fragrance begins to smooth, there is also a wave of woody notes and soft vanilla, which in the end show the smell in a powdery tone.
A pocket pack of oriental perfume, the big advantage of which is the small size (3 ml of perfume) so that it fits even the smallest handbag or pocket. In addition, perfume is very easy to apply using a ball in the bottle cap. So you can always have your favorite fragrance with you.

Customer Reviews (2)
Wigdan - sweet warm flowers, a distinctive black orchid, it reminds me of a visit to my parents, because my father grows orchids, I know their various scents, ambergris smooth to velvety. (June 19, 2013 - Simona J.)

Wigdan perfume has become part of my daily needs and can be called "drug". This fragrance is unique and unmistakable. She is amazing. The idea of importing oriental perfumes into the Czech Republic, which smell interesting but still have such wonderful perfume bottles, is great. THANK YOU for being! (8/23/2012 - Ludmila H.)

Have you tried one of our perfumes?
Let us know
how you like it!
Notify me when available?