Afnan Widad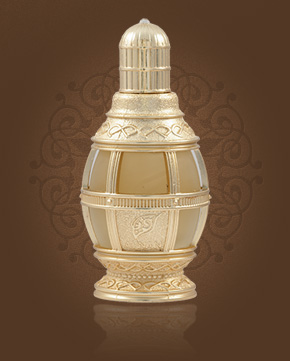 Afnan Widad
Eau de Parfum 50 ml
Out Of Stock
Eau de Parfum Sample 1 ml
Out Of Stock
Notify me when available?
Description
The full-bodied scent of cedar with its sweetish woody tones is associated with a dry echo of moss that goes up to the tones of sandalwood and dusty vanilla. The floral lure, headed by a rose and an iris, which are laid on a large dose of saffron with its oriental charm, will envelop you with a soft wave.
Sweet oud oil and juicy orange bid for your favor along with velvety amber and warm powdered amber. The whole connection is very pleasant in woody sweet tones and a slightly gentle embrace of the bitter citrus peel with an irritating seduction of rare resins.
At the end, there is a trace of herbal delicacy and lends its beauty to women and men looking for a light and woody scent with oriental caress.

Customer Reviews (3)
The meaning of the name Widad is love. And probably in this spirit, the master perfume skillfully incorporated considerably different essences into a gentle as a caress of tender fragrance. Romantic perfume for both sexes, with love for all, even on your first date. With the first drop there is a sweet juicy orange, which is then sprayed with a bitter citrus peel with a cedar undertone and from the corner unobtrusively winks oud. A fresh introduction sweeps quickly like a hurricane, and the softness in the highest, dense velvety form. I am delightfully delving between the sweet petals of noble roses and the powdered crispy iris so that I can be dried by the warm suede ambergris with vanilla. A slight herbal trace, loosely wrapped around a sweetish woody tones, contributes to the narcotic looming. In the background and depth stretches a thin resin - oud ribbon, on which are strung individual attributes as precious gemstones creating together a perfect jewel with love. (31/01/2014 - Andrea Ž.)

Good morning Mrs. Lenko, just a moment ago the package came from you absolutely fine. You're an incredible witch. WIDAD perfume is really beautiful from the beginning it smells a lot of wood, cedar then inconspicuously passes into vanilla and finally into such a delicate amazing fragrance. (25/10/2013 - Veronika H.)

Widad bought a friend at your presentation and enchanted us all in the office ... crazy ... she just got. The introduction seems to belong to our favorite Mizyaan, but then add something sweet, vanilla, tonka? Well moooc nice and fetched. It has come to me, and how heavy it is, a piece of flacon with a wonderful fragrance. (October 22, 2013 - Iva V.)

Have you tried one of our perfumes?
Let us know
how you like it!
Notify me when available?