Arabian Oud White Musk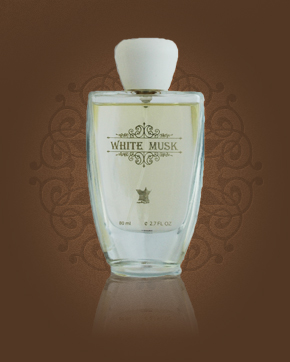 Arabian Oud White Musk
Eau de Parfum 80 ml
Out Of Stock
Eau de Parfum Sample 1 ml
Out Of Stock
Notify me when available?
Description
With fragrance of purity, softness, softness and creaminess, Arabian Oud brings another amazing perfume - White Musk.
Luxuriously pure, creamy fragrance that is in fluffy, fluffy tones of white musk and captive touches of soap, which further develops a feeling of soft purity. A veil of jasmine and neroli is gently added, and only behind the curtain is a trace of sandalwood.

Customer Reviews (1)
Luxury creamy fragrance, built on white flowers, musk and soap tones. The scent of clean washed linen, the scent of the body just after the fragrant bath, the scent of luxury creamy soap, the scent of slightly intoxicating flowers of jasmine and orange, a slightly sweet, the scent of pure warm musk. Pleasant, smooth, soothing and elegant. It merges with you, soft as a fluffy pillow filled with smoking feathers and covered with the finest silk that, although cool, can even warm up ... convinced that proper injection could not be compared to testing from the sample :-). (07/07/2013 - Renée H.)

Have you tried one of our perfumes?
Let us know
how you like it!
Notify me when available?
You might also like