Vanilla Oud Blend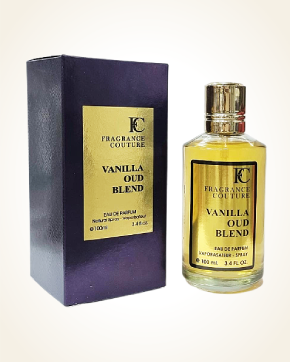 Vanilla Oud Blend
Eau de Parfum 100 ml
In Stock
Eau de Parfum Sample 1 ml
In Stock
Description
Vanilla Oud Blend is a perfume that acts as a perfectly balanced symphony of oriental accords, from which the mysterious oud oil breathes on you at the very beginning, in the embrace of saffron, black pepper and cardamom, which together soften the oud oil.
Saffron adds a hint of bitter leather and dustiness, black pepper and cardamom add a touch of spiciness, which is gradually followed by delicate flowers.
The gourmet vanilla is creamy rich, giving the fragrance sweet, delicious notes, in harmony with rare woods, in the foreground with sandalwood.
The Mancera Aoud Vanille perfume was the inspiration for Al Fakhar Fragrance Couture Vanilla Oud Blend.

You might also like