Nabeel Thrill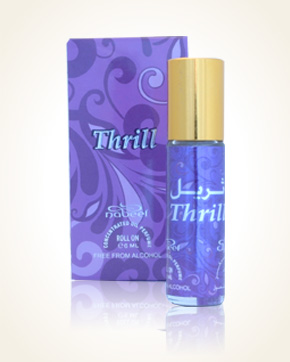 Nabeel Thrill
Concentrated Perfume Oil 6 ml
In Stock
Concentrated Perfume Oil Sample 0.5 ml
In Stock
Description
A pocket pack of oriental perfume, the big advantage of which is the small size (6 ml of perfume), so it fits in the smallest purse or pocket. In addition, perfume is very easy to apply using a ball in the bottle cap. So you can always have your favorite fragrance with you.
Scented treasure hidden in a small flacon is a pleasant combination of fruit, flower and woody keys.
Fresh grapefruit with juicy apple are in a wonderful combination with roses, geranium and iris. There is an oriental wave with a spicy nutmeg, with a warm hint of cinnamon and cedar, a cool whiff of mint and cardamom, a soft caress of velvet ambergris and touches of musk.

You might also like