Nabeel Taj Mahal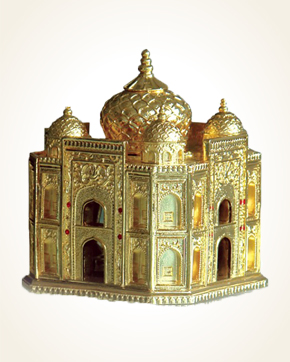 Nabeel Taj Mahal
Concentrated Perfume Oil 30 ml
Out Of Stock
Concentrated Perfume Oil Sample 0.5 ml
Out Of Stock
Notify me when available?
Description
A unique symbol of beauty and love, this is the magnificent golden palace of the Taj Mahal, hiding a gem - an oriental-tuned perfume. The whole concept, both of the exclusively designed bottle, which weighs almost two kilograms, and of the scent itself, is very luxurious.
Close your eyes happily and let the love tale from distant lands flow ...
Flowerbeds full of sovereign roses bend their petals from gusts of uniquely carried, mystical echoing, oud essential oils of the highest quality.
Enter the changing oriental beauty. It starts in hard dry, woody tones, turns to a smooth, warm embrace, which is strengthened by a bed of velvety honey amber. The heat and softness develop more and more.
The chords of an oriental marketplace full of strange scents of spices, animal bitter skin, burning bakhoor, all this is incorporated with the utmost care.
And we are in the gardens again, the soft-sounding jasmine, the freshness of rosemary and ginger, and the warmth again, this time of honeycombs and mysterious incense.
So let this scent tell a story that merges with you and succumb to the luxurious experience of oriental sensuality.

Notify me when available?
You might also like