Swiss Arabian Miss Edge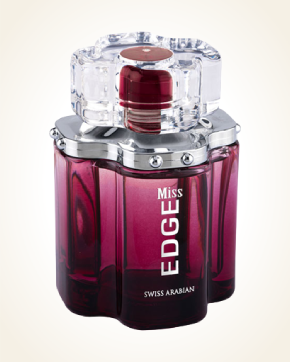 Swiss Arabian Miss Edge
Eau de Parfum 100 ml
In Stock
Eau de Parfum Sample 1 ml
In Stock
Description
Miss Edge develops its olfactory story in several chapters, the opening chords of which introduce citruses, led by slightly bitter bergamot, with a score full of fresh and sparkling notes, intertwined with green echoes of leaves and spicy rhubarb.
With dreaming hidden in the fragility of peony pollen, the icy beauty of the glitter of frosted lilies of the valley and majestic lilies will be heard, warmed by the intoxicating gardenia.
In the final parade, we swing the notes into deeper chords of dry earthy vetiver, honey-velvet amber and the lightness of fluffy musk.

You might also like