Swiss Arabian Layali Rouge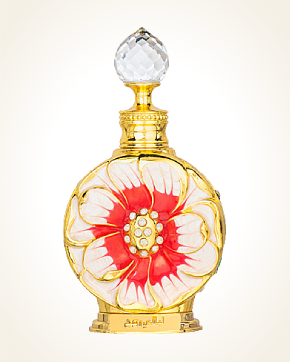 Swiss Arabian Layali Rouge
Concentrated Perfume Oil 15 ml
In Stock
Concentrated Perfume Oil Sample 0.5 ml
In Stock
Description
The fruity-floral reverie begins with notes of caressing sandalwood in the embrace of the tender delicacy of the hibiscus flower, to which the shavings of coconut playfulness resound.
Straight up a gourmet feast of fruit, it opens with a creamy peach, surrounded by the exoticism of a tempting cocktail. Juicy pineapple with slices of papaya and delicious mango, complemented by the citrus note of fresh lemon.
The floral aria belongs to a beautifully integrated rose, the tones of which are deeply velvety.

You might also like