Swiss Arabian Layali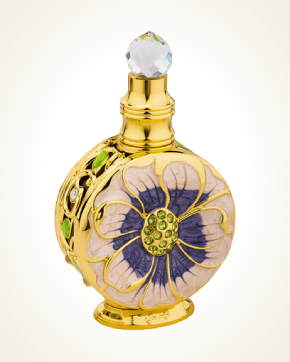 Swiss Arabian Layali
Eau de Parfum 50 ml
In Stock
Eau de Parfum Sample 1 ml
In Stock
Description
The floral-fruity caress of Layali is a tantalizingly composed score whose opening notes are set off by deliciously ripe plums swaying on a spicy blackcurrant foam adorned with delicate orange blossoms.
From fruity, playful accords, we move into a majestic floral solo, ylang-yang, rose and jasmine. These notes add a touch of elegance and femininity to the fragrance. Ylang ylang is creamy sweet, its royal highness - rose, velvety sophisticated, downright unique, and white blooming jasmine presents its intoxicating, at the same time slightly fresh scent.
With the flowers, the mysterious, mystical, oud essential oil enters the scene together with the fragrant majesty of honey ambergris. Oud gives the fragrance a rich and woody earthy undertone, while amber rounds it out. Together, they create a harmoniously oriental and seductively tantalizing scent.

You might also like