Surrati Turquoise Stone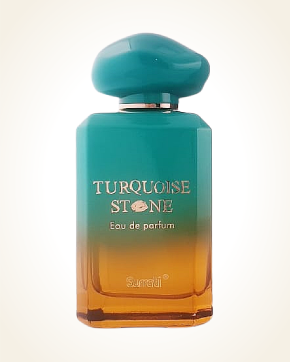 Surrati Turquoise Stone
Eau de Parfum 100 ml
In Stock
Eau de Parfum Sample 1 ml
In Stock
Description
Sweet salinity, yes, it is - Turquoise Stone.
Enjoy the early morning dawn on the beach, where the tide shatters on the rocks and a fire saturated with rare trees burns next to you, with a haze from the nearby flower garden.
Creamy ylang - ylang with a jasmine flood is intertwined with the sweetness of gourmet tones, which is dominated by caramel with salt crystals, drowning in warm chocolate with a scoop of whipped cream, sprinkled with freshly ground pepper.
Velvety, warm earthy, chords of incense with a mysterious scent surround a contrasting duo - a bunch of dry mosses and a uniquely winding vanilla, with its almost intoxicatingly delicious hint.

You might also like