Surrati Mashaekh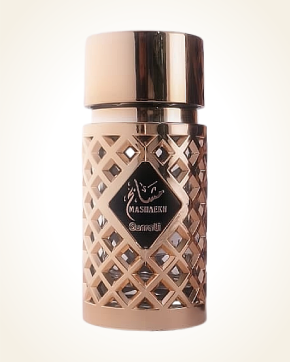 Surrati Mashaekh
Eau de Parfum 100 ml
In Stock
Eau de Parfum Sample 1 ml
In Stock
Description
Refreshing, bitter citrus bergamot in the company of vanilla foam decorated with sprigs of mint gradually unfolds the sparkling sounding, masculine fragrance of Mashaekh.
Oriental spices with slightly sweet undertones and a few echoes of caramel, the aroma turns into a creamy line, from which cinnamon and basil are boldly heard, accompanied by spicy nutmeg.
Spices are again replaced by citruses, to which a touch of smooth amber is added at the end, with an emphatic accord of cool vetiver and eucalyptus.

You might also like