Surrati Khashab Al Sandal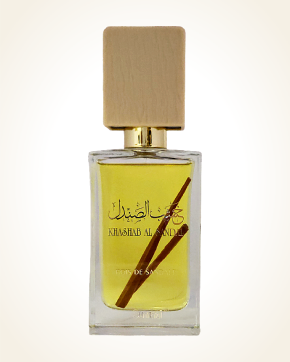 Surrati Khashab Al Sandal
Eau de Parfum 100 ml
In Stock
Eau de Parfum Sample 1 ml
In Stock
Description
The sleek, pleasantly carried sandalwood, floating inside a bottle of Khashab Al Sandal perfume, combines its chords with oud essential oil, which in this connection is meek, showing its soft woody side, full of warmth and touches of the Orient.
Dry meadow flowers and a light herbal haze enter the woody introduction, which floats above them together with citrus bergamot and its slightly bitter tone, supported by several saffron chords, where a leather note hiding behind the curtain stands out.
The floral nooks attract spicy, spicy sweet cardamom, which slowly dissolves into the honeybed of velvet amber, again with a bitter tone, which is added here by animal-warm, luxurious skin.
Light aeration of woody plants brings gentle musk with its fluffy shimmer at the end.

You might also like