Surrati Fedaytuk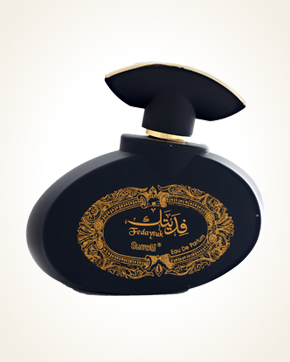 Surrati Fedaytuk
Eau de Parfum 100 ml
In Stock
Eau de Parfum Sample 1 ml
In Stock
Description
Stroking the touch of freshness is hidden in Fedaytuk perfume.
The tenderness of the soft apple blossoms dissolves in the juice of crunchy green apples, sweetly bitter grapefruit and spicy blackcurrants.
The delicate juicy fruit is gently entered by velvety roses, with the delicate cold of lilies of the valley and the glitter of water.
Finally, you will be captivated by the delicate aroma of green tea, accompanied by the clear sensuality of musk.

You might also like