Surrati Black Oud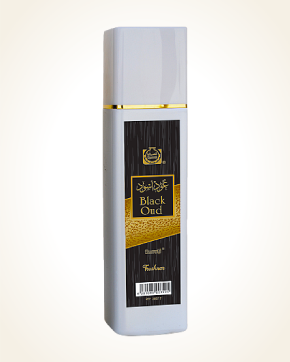 Surrati Black Oud
Air Freshener 500 ml
In Stock
Description
A very special interplay of oud, patchouli and citrus opens the mysterious-sounding scent of Black Oud.
Surrounded by mysticism, deep and bewitching, this is the oud essential oil, which together with the herbal earthy patchouli reigns in the fragrant concert, into which the sweetly delicious mandarins enter and play with the depths, which the rare, agarwood shows in full force.
Oud is also married to her highness, the queen — the rose of Taifu, whose nobility and charm represent the softness of velvet, the tenderness of an embrace and unique beauty. The rose, as if with a light veil, relieves the weight of the oud essential oil and gently lets in several fresh whiffs of musk, which appears in the end with only a fleeting hint, and lets the agarwood rule in all its transformations.
Oriental air fresheners are very pleasant and delicate scents that you can use in the whole apartment, but also in the interior of the car. If you spray the air freshener into the air in a room where you have a carpet or a sofa - the scent will stick to them and pleasantly scent the entire space for a very long time. It is advisable to shake the spray well before application.

You might also like