Surrati Ameer Al Oud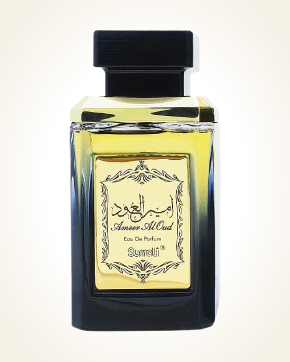 Surrati Ameer Al Oud
Eau de Parfum 100 ml
In Stock
Eau de Parfum Sample 1 ml
In Stock
Description
The woody, bitter-sweet oud essential oil plays a fragrant concert, which is gradually attended by opulent, large-flowered roses, wrapped in their velvety embraces by oriental spices, dominated by a spicy nutmeg and a fresh peppery puff of pink pepper.
Oud is very strong and is projected into the entire fragrant pyramid. After the floral introduction, the herbal soap patchouli attracts each other, which takes on the main chord for a while.
They discover other rare woody plants, showing majestic cedar, smoothly milky sandalwood and echoes from deep forests, combining dry mosses, moist leaves and an earthy vetiver.
Oud essential oil again competes for the main tone, in the final parade intertwining fluffy musk and sweetly aromatic cinnamon.

You might also like