Nabeel Sumu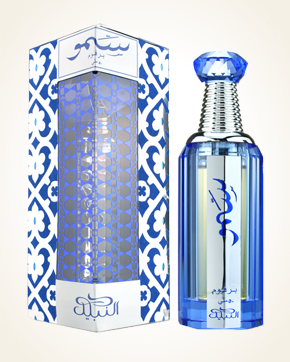 Nabeel Sumu
Eau de Parfum 50 ml
Out Of Stock
Eau de Parfum Sample 1 ml
Out Of Stock
Notify me when available?
Description
At the beginning of the sumptuous elegance of Sumu fragrance, you will be bound by an irrepressible intoxicating wave of sandalwood, cedar and very luxuriously rendered, softly playing oud oil, with its mysteriously sounding but softly wrapped here - warm woody key.
There is a loving combination of juniper, sweet almonds, herbal-sounding patchouli and gourmet fruit. Juicy pineapple, crunchy apple, plum, bergamot and strawberries are a refreshing gig with lime and ginger.
A fluffy cloud of flowers shows the fragility of lilies of the valley, the beauty of roses, the tenderness of jasmine and the power of gardenia.
Creamy vanilla succeeds with tonka reflections with a honey trace of velvety ambergris. The conclusion of this unique composition belongs to a light-hearted white musk and an orientally sweet aroma with spicy touches - nagarmotha essential oil.

Customer Reviews (1)
Sum - So this is the biggest hit of all the formulas we have from you! I will not sleep peacefully until I have this perfume at home! Although it is in a much different price range than I am used to. I don't know how to describe it - fruit in the summer rain ...? Well, just the best :-) I already wrote that I love Leyla and Royal Musk, they will now be in second place. I hope he will wait for me next payday :-) (10.5.2017 - Žaneta B.)

Have you tried one of our perfumes?
Let us know
how you like it!
Notify me when available?
You might also like