Syed Junaid Alam Silver Musk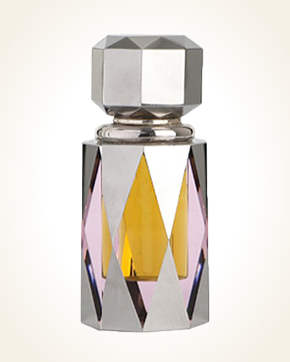 Syed Junaid Alam Silver Musk
Concentrated Perfume Oil 10 ml
Out Of Stock
Concentrated Perfume Oil Sample 0.5 ml
Out Of Stock
Notify me when available?
Description
Perfume is like morning dawn, clear, beautiful, sparkling, hidden in a bottle with silver and violet reflections. The fragrance that comes will gently wrap you around and caress the first rays of the rising sun.
White musk is here in a completely different concept, does not wind to you using sweet tones, but shows freshness. It's like the musk comes with a bitter lime and a little refreshing mint. This perfume is an example of many changes.
The smell of cedar wood and moss is another change that you will see, but it is just a light twinkle; So enter into a sense of cleanliness and refinement. Let yourself be enchanted by the beautiful fragrance and you will get a very special bond with this unique perfume.

Customer Reviews (3)
Greetings, I'm happy !!! Thousands of thanks for the scented summer in the form of Silver Musk and gifts. I'm totally on a branch, and I can't do anything but just enjoy the wonderful scent. Something is not enough, and that just happened to me. Have a nice day, (22/07/2019 - Dagmar R.)

But the biggest pearl was waiting for me. Silver Musk ... something so beautiful ... it is as if somebody immersed me in a crystal vase full of clear water and there I floated in absolute purity, freshness and only in the footsteps of the purest and finest essences and someone dusted me with fresh mint leaves, unspeakable splendor. Really the smell of purity. At SJAlam, that once did something like Nawa once. I'm afraid that I will have to buy it soon, after that I really longed for the most now, somehow I will not sleep ... (7.6.2012 - Dana N.)

So I just arrived at the house and all the way I was accompanied by Silver Musk overwhelmed everything, beautiful ... So after shower and still creamed and still greased hands cream and Silver Musk smells like crazy and I just have a little finger - just a beautiful bomb. (05/05/2012 - Vlaďka P.)

Have you tried one of our perfumes?
Let us know
how you like it!
Notify me when available?
You might also like