Al Rehab Silver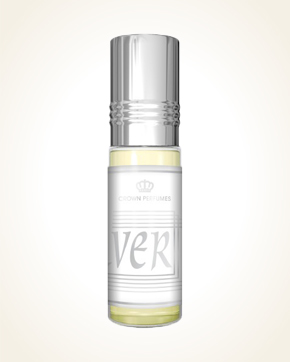 Al Rehab Silver
Concentrated Perfume Oil 6 ml
In Stock
Concentrated Perfume Oil Sample 0.5 ml
In Stock
Description
A pocket pack of oriental perfume, the big advantage of which is the small size (6 ml of perfume) so that it fits even the smallest handbag or pocket. In addition, perfume is very easy to apply using a ball in the bottle cap. So you can always have your favorite fragrance with you.
Fresh fragrance of citrus tones, led by fresh orange and orange, will take you to summer days. Freshness of the perfume breathes directly, it is light and fruity aroma with excellent durability. Ginger and mint bid for your favor with the support of a pleasant, slightly peeping scent of mown grass.

Customer Reviews (2)
It's so good. I really didn't expect that from a cheap perfume. It has this bright brisk citrusy opening which I really like. Super easy to wear. (08.02.2021 - Nur Iddin - Malaysia)

I love to. This combination succeeded. Very fresh. Well thank you. (26/08/2020 - Dominika J.)

Have you tried one of our perfumes?
Let us know
how you like it!
You might also like