Khadlaj Sath Al Habaaib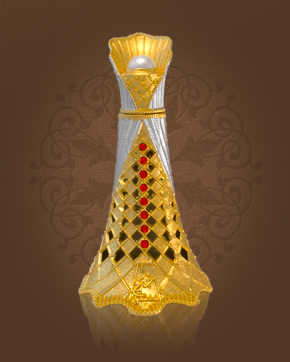 Khadlaj Sath Al Habaaib
Concentrated Perfume Oil 18 ml
Out Of Stock
Concentrated Perfume Oil Sample 0.5 ml
Out Of Stock
Notify me when available?
Description
Fruit crush full of raspberries and cherries will draw you into the cuddly sparkle of perfume. It shows a strange to mysterious depth of dark and fully ripe cherries. The fruity notes invite musk for smoothing, which gives a fascinating impression. Vanilla with sandalwood comes from the sweet center and the rose glimpses gently to show its strength to hide behind the honeycomb. The perfume blending is beautifully incorporated into orientally folded fruity tones of raspberries and cherries served on sweet and rare oud oil.

Customer Reviews (5)
... your perfume really got me to my knees, after trying the samples I ordered two perfumes and I'm very happy with them. Sath Al Habaaib perfume oil is so beautiful that my husband has noticed a wonderful fragrance and does not want to let me out if I smell this oil, only under his supervision ... I can't describe what perfume oil ingredients feel , perhaps fruit, but combined so breathtaking, unearthly and headyly amazing. (3/21/2014 - Jana Š.)

Sath Al Habaaib is a fragrance of fruity ripe summer, with ravishing bees with pollen-pawed feet circling the ripped juicy raspberries, strawberries and peaches, when dark cherries ripen from the trees and when the air is still cold at night. It settles in a velvety smooth and dark red form of a fruit blend with mild floral tones. (02/03/2014 - Simona J.)

I recommend to try this perfume a little differently. Just apply 2-3 drops on a cosmetic swab and put on heating. For half a week you will enjoy olfactory orgies, as the beautifully scented space. Completely overturns the oil into the aroma of the lamp. (06/02/2014 - Andrea Ž.)

Lovers of juicy fruity aromas wake up. We have a sinful delusion in the form of a rich duet of red ladies, ripe sweet raspberries and refreshing dark red cherries. The delightful intoxication of their sparkling connection is brought to the top by adding a clear musk in combination with a soft vanilla. And only honey-soaked sandalwood, decorated with a little rose petals, will make us so earthly before floating. A beautiful fluffy scent, as a duvet full of fine feathers, which it covers, warms up and we do not want to come out of it. (06/02/2014 - Andrea Ž.)

Raspberries and ripe black cherries in a crystal goblet, drenched in acacia honey with a touch of sandalwood and silk musk ... a few petals of red velvet rose and a deep, soft vanilla with a subtle oud trace. Temptation ... (21/12/2012 - Renée H.)

Have you tried one of our perfumes?
Let us know
how you like it!
Notify me when available?
You might also like