Arabian Oasis Sabeel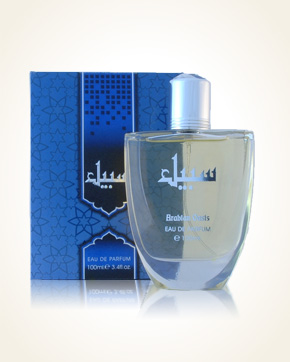 Arabian Oasis Sabeel
Eau de Parfum 100 ml
Out Of Stock
Eau de Parfum Sample 1 ml
In Stock
Description
A great deal of freshness - this is the Sabeel fragrance, designed primarily for men, but will also appeal to women who like citrus juiciness with woody tones.
The opening tones provide a great deal of freshness thanks to ripe oranges, juicy tangerines and a slightly bitter orange. The citruses are connected to the cool mint and refined with the lightly delivered sandalwood and the softness of the musk.
There will also be a trace of lavender strokes, accompanied by a spicy seduction of nutmeg and ginger. The conclusion is slightly pale - embraced by rare trees.

Customer Reviews (2)
Sabeel is a fresh, relatively strong unisex fragrance, which is fine mainly in warm weather. That start of that freshness pinched my nose a little. But for me OK. (09/09/2019 - Pavla F.)

Nice sunny day. Thank you for the Sabeel formula I received as a gift from you. The scent of Sabeel is strong, fresh and very spiced to my taste. In my opinion, it is a men's fragrance that only they should use. I think she'll come in handy with her husband. Thanks again. (4/29/2016 - Hana T.)

Have you tried one of our perfumes?
Let us know
how you like it!
You might also like