Al Rehab Sabaya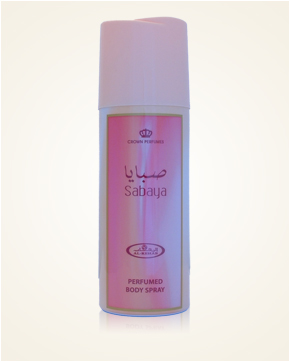 Al Rehab Sabaya
Body Spray 200 ml
In Stock
Description
As the name suggests, it is another variant of the popular Sabaya fragrance, which you can now enjoy in a perfumed body spray.
The refreshing scent of apple blossoms with intense lily shows you the way for a very beautifully laid lily of the valley with roses that are smoothed together with sandalwood. The aroma of juicy citrus and hidden green apple shows the variability of the various phases of this perfume.
The slightly cold tone dissolves into green corners dominated by leaves of flowers with drops of dew and stems covered with a bit of clay.
The whole floral composition with fruit gives fresh freshness.
Perfumed Body Spray Sabaya is a great addition to hot days and will complement the CPO roll-on Sabaya.

You might also like