Riifs Fares Man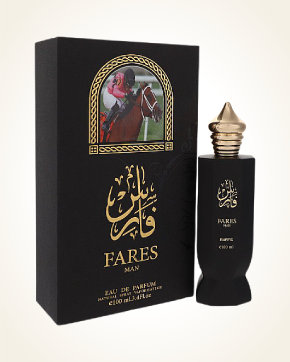 Riifs Fares Man
Eau de Parfum 100 ml
Out Of Stock
Eau de Parfum Sample 1 ml
In Stock
Notify me when available?
Description
The luxurious Fares Man perfume captivates you right from the start with a blend of oud essential oil, in which its depths are mixed, which are mainly sweetly woody, raw spicy and smooth leathery, just like Oud Kambodi can do.
Juicy delicious mandarin, together with a bitter trace of bergamot, bathes in a honey bath, accompanied by slightly rising smoke from luxurious, slow-burning woods, whose smoke is sweetly caressing.
The citrus lure will again apply for a word, this time in the accord of a sweetened melange of bark, lazily rolling on a licorice bed with touches of cardamom.
The mystical smell of oud is in full development of the perfume in a perfect interplay with delicious vanilla and a really dense honeycomb, which creates a gourmet gourmet line.
The perfume is primarily intended for men, but I think that its honey notes will also enchant women's skin... :-)

Notify me when available?
You might also like