Hamil Al Musk Rich Man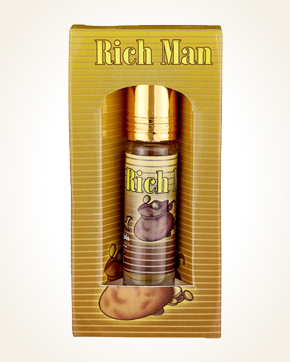 Hamil Al Musk Rich Man
Concentrated Perfume Oil 8 ml
Out Of Stock
Concentrated Perfume Oil Sample 0.5 ml
Out Of Stock
Notify me when available?
Description
A pocket pack of oriental perfume, the big advantage of which is the small size (8 ml of perfume) so that it fits even the smallest handbag or pocket. In addition, perfume is very easy to apply using a ball in the bottle cap. So you can always have your favorite fragrance with you.
The initial tone is slightly windy sweet. Even on the skin you will feel a slight coolness of ice refreshment in the form of mint, lime and mandarin, which are on warm tones of vanilla and sandalwood. Lime blossom with pepper, nutmeg and a trace of cedar wood is very pleasant to us. After a few moments the aroma gets full and becomes seductively irritating with a balanced herbal accent.

Notify me when available?
You might also like