Rasasi Blue Lady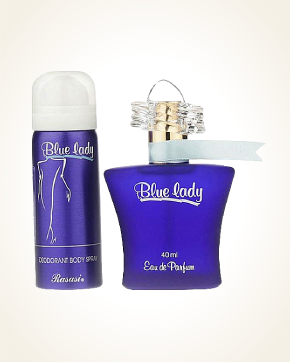 Rasasi Blue Lady
Eau de Parfum 40 ml
Out Of Stock
Eau de Parfum Sample 1 ml
In Stock
Notify me when available?
Description
The floral flood beckons into its embrace with the fragile beauty of violets, creamy-sounding ylang-ylang, intoxicating tuberose and tender orange blossoms.
Juicy sweet peach and delicious plum blend pleasantly with the flowers, which are joined by other floral accords dominated by straw-sweet narcissus and white-smelling jasmine.
The sweet tones spread in the sandalwood, with which the deliciously whipped vanilla foam with the fluffy tenderness of musk sounds in harmonious interplay.
The conclusion deepens in notes of honey-sounding amber with a successful second, cool vetiver.
An additional bonus - is a gift package, in which there is a Deo 50ml of the same fragrance in the box for you.

Notify me when available?
You might also like