Afnan Qatarat Al Nada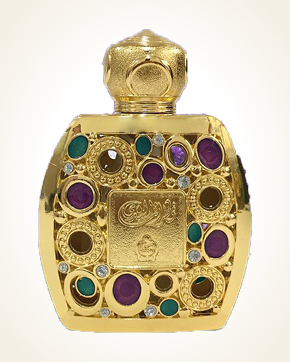 Afnan Qatarat Al Nada
Concentrated Perfume Oil 15 ml
Out Of Stock
Concentrated Perfume Oil Sample 0.5 ml
In Stock
Description
The oriental scent, combining fruit tones with spices, is hidden in a metal flask decorated with Swarovski stones and enamel.
The juicy combination of blackcurrant, sweetly refreshing tangerines, oranges and a slightly bitter citrus peel, creates a deliciously sounding, gourmet flavor.
Oriental spices are added to the fruit cocktail, headed by delicious vanilla, spicy cloves and nutmeg. Spreading fruit into the smoothly warmed tones of precious woods is also contributed by several echoes of herbal echoes of patchouli, floral tones of jasmine and creamy ylang.

You might also like