Ajmal Princess Musc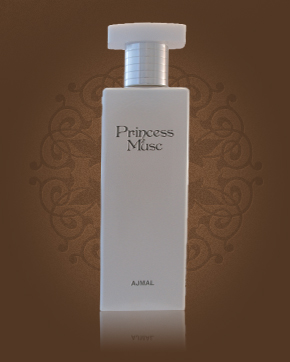 Ajmal Princess Musc
Eau de Parfum 50 ml
Out Of Stock
Eau de Parfum Sample 1 ml
Out Of Stock
Notify me when available?
Description
Musk lovers bring another beauty, which binds with its pure and velvety flowing scent.
It is the interplay of musk and violet powder with a slightly light-touch touch of sandalwood. Musk will show us in its unique and full-bodied scent, which goes from sweetly warm tones to cold as if to snowflakes. The fragrance spells with you in its purity, but at the same time of great intensity, enveloping you like a silky shawl.

Customer Reviews (1)
A wonderful perfume cushion for days when one would prefer to crouch somewhere in the corner to avoid being seen and out of people. The soft fluffy musk is soothing as a memory of your own cot. In order not to get bored, it is subtly scented with a subdued floral blend, well packed. What he looks like looks like a gentle jasmine, a rose, and maybe even a hawthorn, for I feel something very similar to what is in a bouquet in Beige from the exclusive Chanel range. Only without her pervasiveness, is Beige calm and half asleep. And not only does that make a difference, Princess Musc develops in her own way, and sweet flowers quickly retreat to a growing woody component with a hint of star anise and a stale cinnamon. Development rapid, after three to four hours, the smell settles on the skin just as a trace of sweetish woody powder and so lasts until the shower. (02/10/2013 - Dzona)

Have you tried one of our perfumes?
Let us know
how you like it!
Notify me when available?
You might also like