Pheromone Perfumes Attitude Femme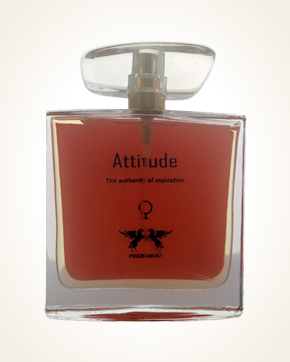 Pheromone Perfumes Attitude Femme
Eau de Toilette 100 ml
Out Of Stock
Eau de Toilette Sample 1 ml
Out Of Stock
Description
Attitude - these are three fragrant lines - Femme caresses you sweetly, Homme surprises with a spicy trace and Unisex gets cold.
Sweet delicacy resonates with vanilla cocoa styrax in a resonant wave with juicy tangerine and apricot. Gourmet ripples will also spread in almond slices with shavings of cream chocolate.
Tender chords of flowers are carried in tones of honey freesia, delicious orange flowers and sweet honeysuckle.
Perfume is intoxicatingly sweet, intensely captivating and silky sensual and all this brings with it a wonderful vanilla, which conjures and attracts at the same time.

Customer Reviews (2)
Hi, I am really excited to receive these items as I used to have the Pheromone Attitude and I absolutely loved it. As I got it as a gift, I was trying so hard to find it but had no luck, then I stubbled across your website and never been so happy! Thank you very much. (19.9.2018 - Nageeb, Liverpool, UK)

From the orange box I poured a bottle into my palm like a pebble, sprayed on my forearm and I was dazed by a fruity juicy smell! Like fruit jelly in chocolate. Peach, apricot ... incredible. Today I will relax all day and sniff and smell.Your fragrances, ladies of Anabis, are slowly pushing the classic perfumes from my collection. (3/24/2018 - Helena B.)

Have you tried one of our perfumes?
Let us know
how you like it!
You might also like