Royal Diwan Pearl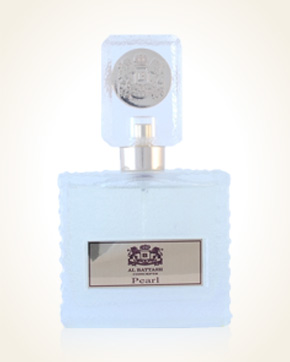 Royal Diwan Pearl
Eau de Parfum 100 ml
Out Of Stock
Eau de Parfum Sample 1 ml
Out Of Stock
Notify me when available?
Description
The Al Battash Concepts line shows you elegance combined with an irritating seduction. Perfumes breathe luxury and refined taste. We bring you another one - Pearl.
Seductive, irresistible and addictive, it's Pearl.
Experience the fragrance full of the strange, bitter aroma of wild rowan berries in a duo with a playful note of citrus dominated by bergamot. A woody herb wool adds patchouli, to which a smoky, sweet animal skin is added with great pomp.
The conclusion of this masterful composition belongs to the sensuously soft musk stroking forest pink fruit and the rare woods that dissolve its echo in a unique blend of flowers in the background.

Customer Reviews (1)
Pearl-ta seems to me as unisex, probably more for women who do not like sweet smells.I feel it as a fresh woody-mild smoky and slightly fruity herbal smell-this spread on me.Do warm weather, or for men. ( 12/10/2017 - Zdena B.)

Have you tried one of our perfumes?
Let us know
how you like it!
Notify me when available?
You might also like