Paris Corner Voux Spices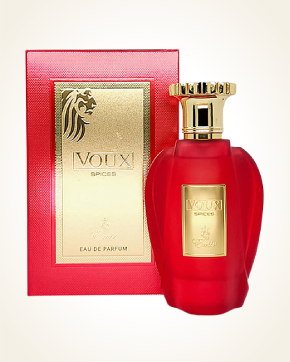 Paris Corner Voux Spices
Eau de Parfum 100 ml
In Stock
Eau de Parfum Sample 1 ml
In Stock
Description
The intoxicatingly flowing oriental spices show a warm note that is tantalizingly playful, piquantly seductive, at the same time soothing and most importantly - binding with its power.
Shades of warmth intermingle with freshness, sometimes even a nuance of a kind of coldness in the background, represented by basil, with its aromatic herbal aria, into which a slightly bitter note of new spices is heard.
The aromatic line invites a rounded accord of milky sandalwood, into which patchouli fully resounds, presenting its individual shades, changing from warm herbal to chypre touches and earthy dryness.
The perfume Ivory Route Xerjoff, was the inspiration for the creation of the fragrance, Paris Corner Emir Voux Spices.

You might also like