Paris Corner Tranquil Night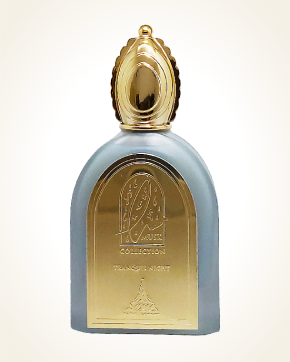 Paris Corner Tranquil Night
Eau de Parfum 100 ml
In Stock
Eau de Parfum Sample 1 ml
In Stock
Description
The fruity musk flood is presented in the perfume Tranquil Night, which belongs to the line of the Musk Collection.
The fresh citrus shows a juicy orange with a few months of lemon, which is joined by slightly bitter tones of bergamot, crispy ripe cherries, green freshness of apples and creamy tenderness of peaches.
Madagascar vanilla floats between whipped foam, densely sweet puffs, and a dry chord to crackling dryness. Velvet amber and sensual musk at the end coincide with vanilla magic.

You might also like