Paris Corner Prive Zarah Noble George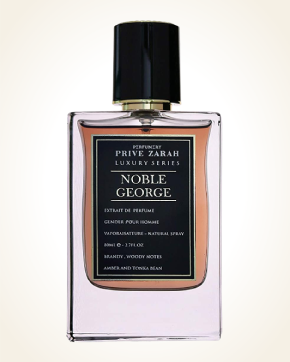 Paris Corner Prive Zarah Noble George
Extrait de Parfum 70 ml
In Stock
Extrait de Parfum 1 ml Sample
In Stock
Description
The luxurious, almost aristocratic fragrance of Noble George is synonymous with a sophisticated style that combines timelessness with elegance.
Enter the fragrant score, which opens with rare woods with their softness, which is very pleasantly caressing. A laid-back, golden sparkling brandy with a touch of spicy nuances of cinnamon, delicious vanilla and a fleeting flash of orange, warms up other gourmet chords.
Tonka, indulging in the excitement of tobacco almond echoes, lets in the final, velvety fluffy touches of honey amber.
The Tragedy of Lord George Penhaligon's perfume was the inspiration for Paris Corner Prive Zarah Noble George.

You might also like