Paris Corner Pendora La Nuit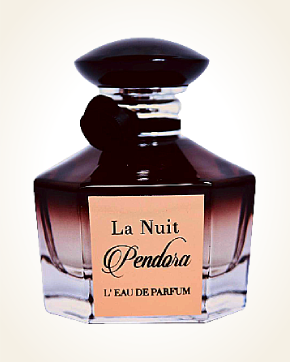 Paris Corner Pendora La Nuit
Eau de Parfum 100 ml
In Stock
Eau de Parfum Sample 1 ml
In Stock
Description
Pendora La Nuit is a symbol of nobility and elegance. The opening notes of this score sound like an aria of deliciously sweet raspberries, exotic allure of lychee and slightly bitter citrus bergamot, which lends freshness. The fruit gives way to veiled, smoky, resinous accords of olibanum, which give the fragrance a mysteriously seductive line.
From the floral sanctuary emerges the velvety embrace of roses, which, combined with gently fluffy, sweet vanilla, create a perfect balance between romance and sensuality. Herbal earthy patchouli and dry flowing papyrus, combined with notes hidden in leather nuances, give the perfume an intoxicating passion.
La Nuit Trésor Lancôme perfume was the inspiration for the Paris Corner Pendora La Nuit fragrance.

You might also like