Paris Corner Pendora Elixir Saviour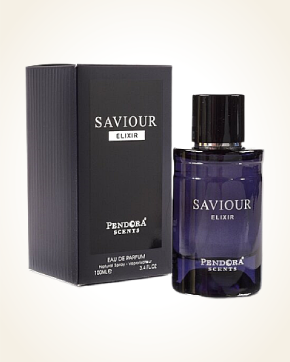 Paris Corner Pendora Elixir Saviour
Eau de Parfum 100 ml
In Stock
Eau de Parfum Sample 1 ml
In Stock
Description
Fresh, spicy, bitter and floral, this is the scent of Elixir Savior.
Fresh bergamot and pepper open the opening fragrance score, with which cool lavender blends, into which notes of pink pepper are immersed.
An earthy swing into a tobacco smoky echo shows vetiver intermingled with herbal green patchouli, into which a hint of velvety rose enters, in the form of geranium. The final bitter notes show labdanum, which slightly softens the softness of the cedar.
The perfume Sauvage Dior for men was the inspiration for the fragrance Paris Corner Pendora Elixir Savior.

You might also like