Paris Corner Pendora Black Optra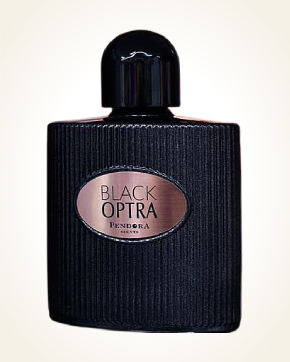 Paris Corner Pendora Black Optra
Eau de Parfum 100 ml
In Stock
Eau de Parfum Sample 1 ml
In Stock
Description
Black Optra is a symbol of nobility and feminine seductiveness. The unique mixture of ingredients captivates with the playful freshness of a crisp ripe pear, which intermingles with pink pepper balls and the fragile beauty of orange blossoms.
Delicious coffee penetrates the mysterious score of the perfume, which gives the scent depth and a mystical touch. White blooming jasmine and gourmand notes of bitter almond create an impression of softness and strength at the same time. Aromatic licorice and gourmet touches of the finest whipped vanilla create a perfect interplay of sweetness and spiciness.
Herbal, earthy echoes of patchouli and the smooth softness of rare woods, led by majestic cedar, end the fragrance.
Yves Saint Laurent's Black Opium perfume was the inspiration for the Paris Corner Pendora Black Optra fragrance.

You might also like