Paris Corner North Stag Phenominal Quatorze XIV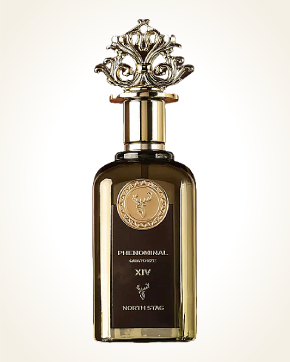 Paris Corner North Stag Phenominal Quatorze XIV
Extrait de Parfum 100 ml
In Stock
Extrait de Parfum Sample 1 ml
In Stock
Description
NORTH STAG is an extravagant range of Paris Corner niche perfumes. The Extrait de Parfum concentration is created using impressive scent notes and a masterful structuring of ingredients. Artistically designed fragrances with which you will experience uniquely magical vibrations and exciting rhythms.
The phenomenal Quatorze XIV is like a gentle dance of the senses that includes spiciness, sweetness and a warm yet fresh embrace. It is a fragrance that will surround you with a feeling of luxury and sensuality. Immerse yourself in this sublime experience and treat yourself to a fragrance that expresses your uniqueness and elegance.
The initial freshness of lemons, in a bed of spicy-sounding pink pepper, complements the fragility of orange blossoms.
The onset of dry seductiveness, in the form of tobacco leaves, mixed with a deliciously vibrating, gourmet note of rum, alternates with herbally caressing sage.
Gourmand vanilla together with powdery cocoa styrax, between which flash echoes of earthiness and moisture provided by vetiver, end the scent concert.

You might also like