Paris Corner Ministry of Oud Oud Satin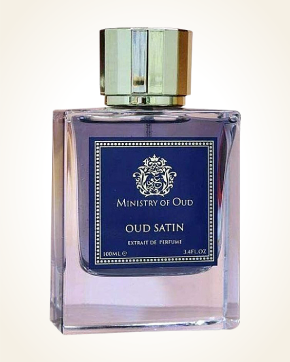 Paris Corner Ministry of Oud Oud Satin
Eau de Parfum 100 ml
Out Of Stock
Eau de Parfum Sample 1 ml
In Stock
Notify me when available?
Description
The sensually elegant introduction is opened by pink caresses full of velvet, into which touches of the fragility of violets, chased by subtly laid oud essential oil, immersed in gourmet whipped vanilla, together with cocoa-rounded, sweet-carrying styrax.
The rose blends with the oud in the intertwining of darkness, but at the same time in deeply soothing, as if gentle wavy tones resonating from the softness of the trees, to the lovely floral echo, with the glitter of mystery in the background.
Somewhere far behind the curtain, a smoke chord sounds here and there, complemented by a drop of cognac, enjoyed in a leather chair, which gives a nostalgia-smoothed, bitterly animal note again covered with roses and ouds.

Notify me when available?
You might also like