Paris Corner Killer Oud Revolution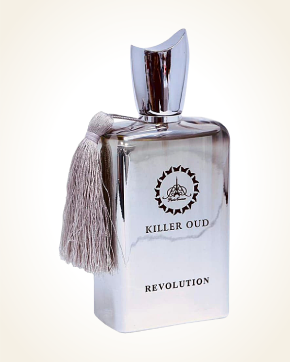 Paris Corner Killer Oud Revolution
Eau de Parfum 100 ml
Out Of Stock
Eau de Parfum Sample 1 ml
In Stock
Notify me when available?
Description
A woody-floral, men's fragrance - Killer Oud Revolution, opens with an opening accord of spices, represented by a fresh herbal, even camphor-sounding note of rosemary, which is interwoven with spicy pink pepper and a green echo of orange leaves and branches.
The floral caress presents itself with white blossoming jasmine, creamy ylang-ylang and the fragile beauty of orange blossoms, into which rare woods slowly dissolve.
Softly caressing sandalwood resonates with the powdery violet echo of irises. surmounted by a majestically bearing cedar. Swinging into earthy smoky hues, these are dry accords of cool vetiver with herbal soapy patchouli in the finish.
Perfume Reflection Man Amouage, was the inspiration for the fragrance Paris Corner Killer Oud Revolution.

Notify me when available?
You might also like