Paris Corner Emir Patchouli No. 7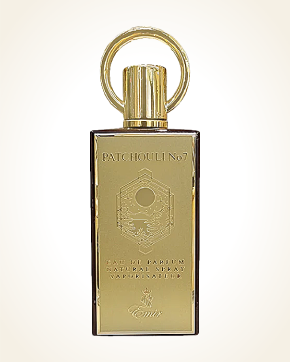 Paris Corner Emir Patchouli No. 7
Eau de Parfum 60 ml
In Stock
Eau de Parfum Sample 1 ml
In Stock
Description
The very intense perfume is opened by the intertwining nuances of patchouli, which shows earthiness, alternated with a veil of herbal smoke, soapy shades, but also some chocolate fractions in the background, into which the velvety alluring tones of the queen of flowers are fully heard.
The rose dissolves into directly hot accords of animal skin, to which softly woody arias flow together with a warm wave of oriental spices.
The powdery touch of violet pollen shows the iris with a very fine outline of the fruit line at the end of the perfume score.
Perfume Moonlight Patchouli Van Cleef & Arpels, was the inspiration for the fragrance Paris Corner Emir Patchouli No. 7.

You might also like