Paris Corner Emir La Serpiente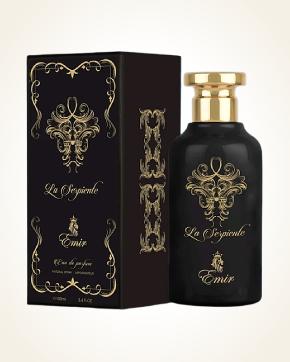 Paris Corner Emir La Serpiente
Eau de Parfum 100 ml
In Stock
Eau de Parfum Sample 1 ml
In Stock
Description
La Serpiente perfume, from the exclusive Emir Paris Corner collection, is a journey into the mysterious depths, where oriental ingredients of extraordinary strength and beauty collide.
The main accent is the mystical, mysterious-sounding oud essential oil, which will guide you through its individual nuances, from blazingly sharp, radiating bitterness, to woody soft, spicy soft, but also tobacco dry, exactly as oud can, in all its transformations .
The oud line is joined by accords of saffron, showing shades of bitter leather and as if a metallic touch, blending into notes of earthy herbal patchouli with a note of slightly soapy green in the finish.
Emir La Serpiente perfume is like a piece of music that captivates you with its transformations and reveals to you the mysterious beauty and intense power of oud.
The Gucci perfume - The Voice Of The Snake, was the inspiration for the creation of the fragrance Paris Corner Emir La Serpiente

You might also like