Paris Corner Amber Al Oud Special Edition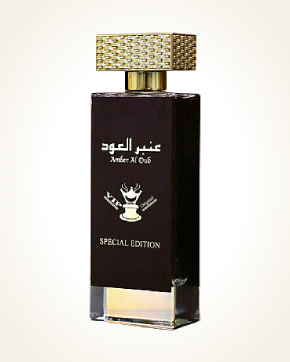 Paris Corner Amber Al Oud Special Edition
Eau de Parfum 100 ml
In Stock
Eau de Parfum Sample 1 ml
In Stock
Description
The intense oud perfume will play out the notes of deep, even crackling-sounding raw woodiness, just like oud essential oil can. Its mysterious power is intermingled with velvety rose, which gradually softens its harsh onset and lifts the dark line into a typically oriental woody and unmistakable smoky soft tone, radiant with bitterness and at the same time caressingly warm.
From the spicy track, the saffron solo is very noticeable with its bitterly dry note, drowning in the sensual accords of musk, intermingling with another floral echo.
Oud essential oil intertwines with the chypre green of smoky cool vetiver, whose bitter note is emphasized even more by animal skin and in the end warms the touches of a honey bed wrapped in velvety ambergris.

You might also like