Pheromone Perfumes Oud Gold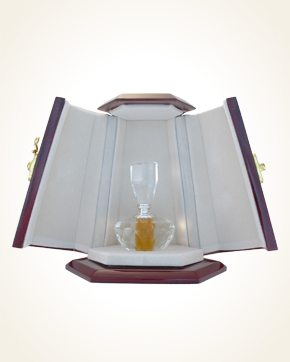 Pheromone Perfumes Oud Gold
Concentrated Perfume Oil 6 ml
Out Of Stock
Concentrated Perfume Oil Sample 0.5 ml
In Stock
Description
Accept the invitation to the world of beautifully beautiful fragrances - a fragrance that combines vanilla with fruity tones, tender musk with unique oud oil and flowers with chocolate.
The sweetly juicy pineapple and the slightly bitter pomegranate, together with the luxurious vanilla, create a gourmet introduction to perfume.
Quite captivating is the concert duo of the bewitchingly mysterious oud wave with the softly musky purity of musk. Oud here acts like a deep pool, the bottom of which can hardly be overseen, it is the interplay of the entire concert aria, although its aroma is intense, in conjunction with tropical fruits and smooth and tame.
The chords of gourmet, bitter-flowing chocolate in the company of a cold-sounding iris, which is warmed by opulent mimosa, open the end and full development.

Customer Reviews (1)
Good evening Mrs. Lenko, the package came perfectly fine and thank you so much for the presents .... You are gold ... Perfume from PHEROMONE PARFUME-OUD GOLD - so it is perfume sky, a gorgeous total beauty ..... that opens the treasure with a breathtaking crystal flask full of luxury perfume .... pomegranate with pineapple and chocolate blending into a beautiful vanilla ..... it is so unearthly smell .... it is truly divine ... SURATTI QUANDEL and I had another 6 favorites ... Addictive fragrances .... Beautiful evening and thank you very much (9.4.2019 - Veronika H.)

Have you tried one of our perfumes?
Let us know
how you like it!
You might also like