Anabis Oriola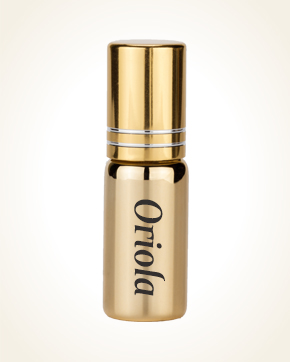 Anabis Oriola
Concentrated Perfume Oil 5 ml
Out Of Stock
Concentrated Perfume Oil Sample 0.5 ml
In Stock
Description
The pleasantly cool echo of green tea attracts a fruit wave, full of citrus headed by a swaying tangerine, a fresh-sounding bergamot, a slightly bitter grapefruit, all accompanied by a spicy, slightly sweet, blackcurrant.
The juicy combination is alternated by woody tones with notes of cedar and sandalwood. A mysterious clue appears slowly - a few tobacco leaves with a pleasantly dry note are hidden in the velvet amber honey bed.
In the end, the warmer woodiness turns into fluffy freshness. A few drops of gourmet citrus are added to the musky musk again.

Customer Reviews (2)
Oriola: Fruits deprived of banality I have already verified it several times that if someone can use many fruits in the perfume and not mix them into banal juice, then they are just Arab perfume. In the crushed ice with gooseberries, carambola, pear and plenty of citrus, bitter rather than sour, as if not only fruit, but also the joy of the splendor of a tropical day by the sea. The refreshing cold accentuates the subtle green tone and everything is wrapped with a soft musk for the comfort we need in hot weather. (24.5.2017 - Katka - Breakfast in Perfumery)

Hello, thank you very much for the quick delivery of the package and extra samples :-) we have all tried and smells beautiful. Oriola - there I feel freshly cut lemon and green tea, it will be great for summer. (04/05/2017 - Žaneta B.)

Have you tried one of our perfumes?
Let us know
how you like it!
You might also like