Oud Wood October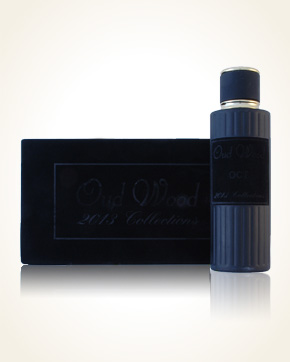 Oud Wood October
Eau de Parfum 100 ml
Out Of Stock
Eau de Parfum Sample 1 ml
Out Of Stock
Notify me when available?
Description
Accept the invitation to walk with the luxury brand Oud Wood, which specializes in the production of Niche fragrances, always in limited edition. So give in to the temptations of elegance and unique tones of premium ingredients.
The introduction will embrace you with a floral wave dominated by a slightly sweet freesia with an inviting echo of citrus. The delicate caress of the apple blossoms gently spreads into a feathery, soft musk and, together with the tiny jasmine flowers, creamy ylang - ylang and delicious orange flowers, presents a captivating scent.
We continue into the fresh tones of citrus bergamot, which gently melts in the honey heat of the velvet ambergris. Of the rare wood species, sandalwood is added, which adds depth and, together with a barely perceptible touch of oud oil, we enter the luxurious keys of the lightweight oriental perfume.
The uniqueness and roundness of the flower key brings narcissus, which in conjunction with the rare saffron plays another of the beautiful sensations of this perfume. In the end, a rose of May appears with its silky sensual line, a cool touch of lily of the valley and again a sweetish freesia that combines with a fluffy cloud of musk.

Notify me when available?
You might also like