North Stag Huit VIII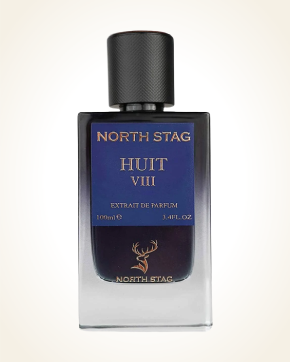 North Stag Huit VIII
Extrait de Parfum 100 ml
In Stock
Extrait de Parfum Sample 1 ml
In Stock
Description
NORTH STAG is an extravagant range of Paris Corner niche perfumes. The Extrait de Parfum concentration is created using impressive scent notes and a masterful structuring of ingredients. Artistically designed fragrances with which you will experience uniquely magical vibrations and exciting rhythms.
Huit VIII is an aromatically spicy fragrance intended for men, whose opening notes of pink pepper caress bitter citrus bergamot with juicy grapefruit and their peel, candied in sugar and a large portion of cinnamon.
An echo of cool-sounding lavender embraces dry, crackling tobacco leaves, into which an intimacy caressing saffron solo, enhanced by black pepper, dissolves.
Swinging into the warm accord of gourmand vanilla is accompanied by the heat of animal skin, which is moderated by the addition of cool-sounding, green chypre notes of vetiver in the finish.

You might also like