Al Haramain Night Dreams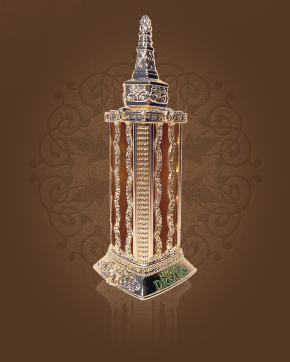 Al Haramain Night Dreams
Concentrated Perfume Oil 30 ml
Out Of Stock
Concentrated Perfume Oil Sample 0.5 ml
Out Of Stock
Notify me when available?
Description
The entry into the world of oriental fragrances could begin with this perfume, captivating as a cool breeze for dimming, bearing the scent of resin with a pinch of needles and the oddly bested glare of flowers as the glitter of stars in the night sky.
A flood of woody tones dominated by pine and cedar, along with green tones of jasmine, will bring you to an early evening celebration, where the slightly bitter scent of moss, grass and dried bark comes to the fore. To soften it, there is a rose, tinting the scent of rare woody plants that play their welcome concert.
Hidden lily of the valley shyly shows a few of its flowers along with violet, but only very gently, so as not to disturb the whole composition, which is carried on tones of softness of perfume suitable for every occasion and for those who prefer delicate and personal fragrances the darkness that exhales after the heat of the day and comes with a refreshing coolness and its strange, mysterious fragrance. It will give us just a magical night with its secrets.

Customer Reviews (2)
Night Dreams CPO - I thought about it for almost a year until I finally got it! Such a beautiful combination of conifers, wood, dry grass and delicate flowers is simply charming. It's like walking through the evening seashore, covered with pine trees and cedars, beneath which a carpet of dry grass interwoven with delicate white flowers spreads ... everything is still hot from the daylight sun. The smell reaps compliment, has a long stamina and the day is much nicer with it. Thank you for bringing her back. (June 20, 2015 - Katarína P.)

Night Dreams CPO - this is an oriental bazaar in the evening dimming. All the fragrances of the past day combine into the magical moment of fragrant evening. You feel flowers, woods, incense, spices, heat, passion ... everything that creates the inimitable atmosphere of the Arab world. All these scents are set in a very pleasant and luxurious composition. Scented magic lasts all night and all day. (14/09/2014 - Lenka M.)

Have you tried one of our perfumes?
Let us know
how you like it!
Notify me when available?
You might also like