Al Haramain Nasmah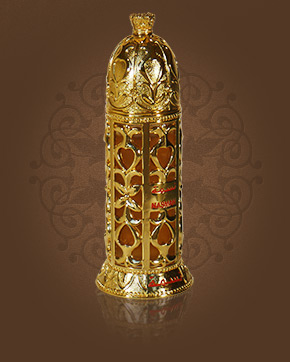 Al Haramain Nasmah
Eau de Parfum 50 ml
Out Of Stock
Eau de Parfum Sample 1 ml
Out Of Stock
Notify me when available?
Description
This perfume introduces you to another Arabian fragrance, opening the way to a light fragrant cloud that will accompany you throughout the day. Perfume is intended for both women and men
It is a fragrance for clients preferring a more delicate perfume dreaming, with a trace of bitter tones, supported by oriental and warm-flowing spices.
Initially, it blends a harder touch of skin that is softened by floral tones, represented by roses, lilies, with a little cedar wood and bergamot.
The fragrance of honey, ambergris with violet will give you the perfume and everything is underlined by the musk scent in harmony with the best quality of sandalwood and other rare fragrant trees.

Notify me when available?
You might also like