Naseem Zoya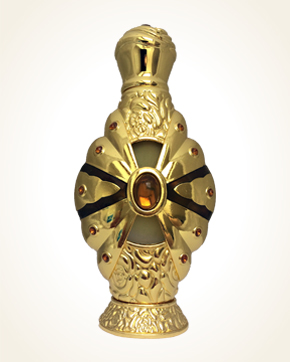 Naseem Zoya
Concentrated Perfume Oil 15 ml
In Stock
Concentrated Perfume Oil Sample 0.5 ml
In Stock
Description
The floral serenade with touches of fruit and tender tones of precious trees attracts you with its nonchalance.
The variability of honey freesia of all colors dissolves its tenderness into opulent white chords of sweet magnolias and all-embracing, headyly juicy tuberose flowers.
To the flowers is added a creamy peach with apricot, a light citrus trace of fresh oranges and a deliciously sounding vanilla.
The charm and elegance of precious woods is shown by sandalwood with warmly flowing guajac wood, in which the notes of roses with a soft dot, in the form of musky fluff, flash through.

You might also like