Naseem Silver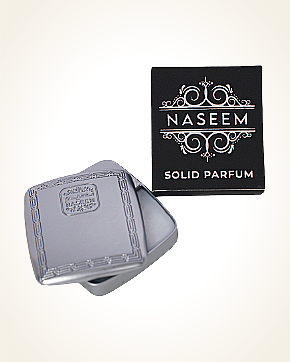 Naseem Silver
Solid Perfume 5 g
In Stock
Description
Lure with the scent of Silver solid perfume, it starts with citrus wool. The juicy orange plays with the bitter aria of grapefruit and bergamot, to which is added a fresh lemon, whose prickly acidity is replaced by a deliciously ripe, red melon.
The softness of the woody plants is an extensive cedar, which is successfully seconded by the cool reflections of an earthy vetiver, in harmony with the floral embrace of jasmine, to which the fluffy sensual musk is gently added.
From a metal, matt silver box, the solid perfume is applied with a finger to pulse areas, such as the wrist, behind the ears, above the collarbone .... Open the box with the solid perfume by sliding the lid to the left.

You might also like