Naseem Romeo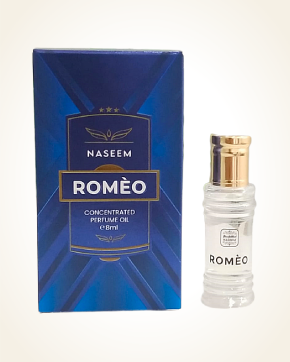 Naseem Romeo
Concentrated Perfume Oil 8 ml
In Stock
Concentrated Perfume Oil Sample 0.5 ml
In Stock
Description
The airy notes are fleetingly crossed by a few drops of bitter citrus, to which chypre accords play green accords, in the embrace of tender flowers.
Harmony of rose and jasmine with an interesting addition of moist mosses, leaving a woody touch in the next score.
The final impression evokes delicacy, these are smooth notes of sandalwood and musk.

You might also like